Templates are a great way to provide quick replies and align messaging across the customer support team. Administrators have the ability to build message templates that teammates can use to send to customers when they are chatting with them.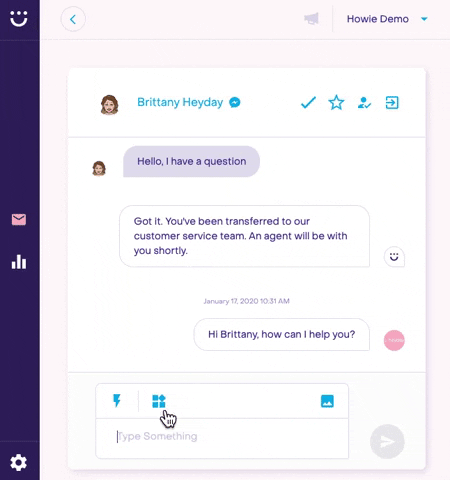 Step 1.
Open a conversation with a customer
Step 2.
Click on the templates icon with the four small squares
Step 3.
Click on the button that says
Create a new template
Step 4.
Fill in the
Shortcut tag
(a short key word, easy to make reference to), the
Title/Description
, and the
Text body
(text you would like to be displayed when the
teammate
clicks on the template tag).
Step 5.
Save your new template by clicking on the
Submit
button.
Your new template will now be displayed under
SAVED TEMPLATES
for easy referral.